Welcome to True Uniform!
Whether you are looking for a specific item or just browsing for ideas, True Uniform is the Federal Government's premier shopping source for all your promotional products and award recognition needs. We offer agency specific solutions that will quickly and easily help you find products that will:
• Promote Health & Safety
• Raise Awareness, Interest or Convey Information
• Recognize & Reward Staff
• And, much, much more...
True Branding Solutions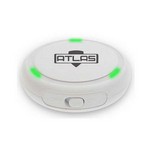 Phoomba
It's like a Roomba for your phone! When looking at your phone or tablet, do you ever think how dirty your screen is? Well, now with the Phoomba, you can get those smudges and fingerprints right off. S...
$4.65 - $4.98